The Effectiveness of Telemedicine and Online Therapy for Mental Health
4 min read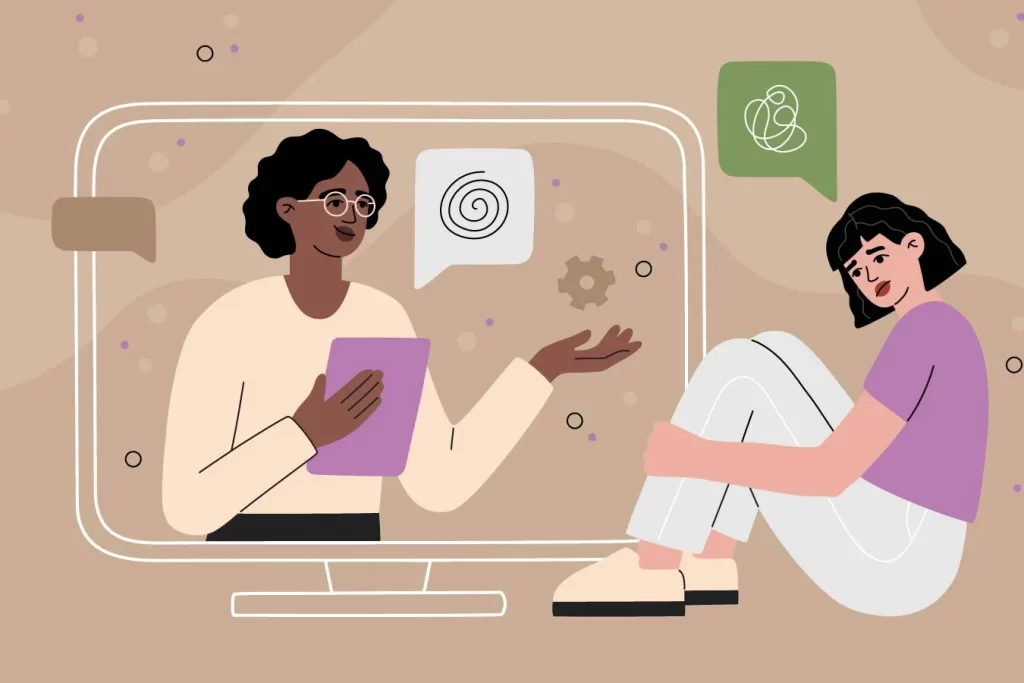 Telemedicine and online therapy has been shown to be a useful tool in treating patients who may suffer from mental health conditions. However, despite this, there are still many questions surrounding its effectiveness. For example, it's unclear what symptoms are most affected by the treatments, and it's unclear how much of an impact it has on the patient's symptom severity. Also, it is difficult to measure the cost of these services.
Mental health
Telemedicine and online therapy for mental health have become a part of the nation's mental health care. These techniques allow patients to receive treatment for a wide range of psychological disorders, including anxiety, depression, ADHD, schizophrenia, and PTSD. However, the effectiveness of telehealth for treatment of these disorders has not been thoroughly researched.
The most important benefit of telehealth is that it allows people who would otherwise have a difficult time finding a clinician to receive therapy. This is particularly helpful for those who cannot make it to an in-person visit.
A review of the literature has found that telehealth has been effective in many areas of mental health care. Among the most common areas of improvement were emotional distress and levels of depression. Similarly, telehealth has also been found to be helpful in the treatment of substance abuse, opiate dependence, and alcoholism.
Substance use
Telemedicine and online therapy can help a number of people. People who are suffering from addiction, or who are dealing with a chronic disease, can find valuable support from a telehealth service. They can talk with a doctor, get a checkup, or receive advice about medication management. This is especially helpful for patients who struggle with emotional intimacy.
In 2019, 20% of licensed SUD treatment facilities offered telemedicine. These services range from outpatient therapy to case management. Some services require a patient to live in the state where the treatment facility is located.
The Substance Abuse and Mental Health Services Administration (SAMHSA) recognizes that telehealth can serve a segment of the population that cannot access traditional treatment. For example, individuals living in rural areas may not have reliable transportation. Additionally, some patients may be unable to attend therapy sessions because of a busy work schedule.
Symptom severity
A little known fact is that a recent study found telehealth was on par with face to face for symptom afflicted patients. Despite the myriad of benefits and perks, many patients find the whole experience a bit overwhelming, as is the case with the human mind. Despite the challenges, the aforementioned pt fem is a worthy mate and can lead to improved patient outcomes and improved employee satisfaction. Likewise, telehealth has been deemed as the most cost effective health care model in a number of counties in a matter of months. Its not uncommon for patients to wait a few weeks before getting in contact with a therapist.
Costs
Whether you're using a subscription plan or self-pay, the costs of telemedicine and online therapy vary widely. You'll need to take a few factors into consideration before deciding how much you'll need to pay.
Some telehealth therapy programs accept health savings accounts (HSA), so you can save tax-free money on your medical expenses. However, not all providers offer such services.
LiveHealth Online, a team of board-certified psychiatrists and licensed psychologists, offers affordable talk therapy. They also offer medication management, behavioral health services, and grief support. Unlike most online therapy providers, they do not require a monthly subscription fee.
Another option is Talkiatry, which provides video conferencing and text, video, and audio messaging. The company encourages users to pay for their own visits, but can also charge a small membership fee.
Limited empirical data
Telehealth and online therapy offer an expansion of access to mental health care, but there are limited empirical data on their effectiveness. As states look for ways to cover the cost of telehealth services, decision makers need to determine whether telehealth replaces effective in-person treatment, or if it provides benefits that are not available in a brick-and-mortar clinic.
A number of systematic reviews have been conducted to assess the quality of telehealth evidence. However, these studies are typically focused on a specific clinical area, which limits their ability to provide conclusions about the general efficacy of telehealth and online therapy.
There are several factors that should be considered when comparing telehealth and online therapy, including population demographics, modality, and point-in-time measurement of outcomes. The most common modalities include telephone and videoconferencing.